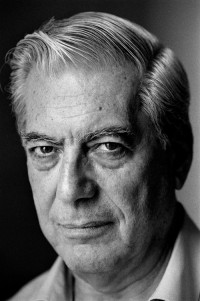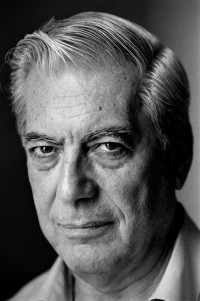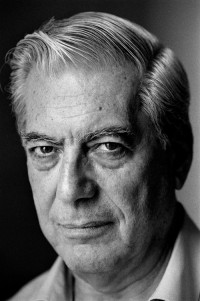 Going back over Peruvian writer's, Nobel Prize winner Mario Vargas Llosa opinion piece in El Pais in Sept 2014 about democracy under attack from the new barbarians, I noticed that, unfortunately, he was being excessively optimistic in his conclusions.
Vargas Llosa makes the catalogue of places where the fight for democracy has failed or is losing ground, like the Arab spring, except in Tunisia, he goes on to mention Europe with its difficulties, ending with Latin America which seems to be the only place where some improvement can be seen and concludes:
"¿Qué concluir de esta deprimente visión panorámica de la eterna pugna entre la civilización y la barbarie? ¿Que esta última avanza incontenible y terminará por aplastar pronto a aquella? … La pugna sigue en pie, con fluctuantes alternativas, y sólo en un sentido —aunque importantísimo— se puede decir que la democracia gana puntos. A diferencia del comunismo, un mito capaz de seducir a mucha gente con su sueño igualitarista, el fundamentalismo religioso islámico, hoy el principal adversario de la civilización, sólo puede convencer a los ya convencidos, pues sus ideas y paradigmas son tan primitivos y cavernarios que se condena a sí mismo a ser derrotado tarde o temprano por agentes exteriores o por descomposición interna. Esa guerra nunca nadie la ganará de manera definitiva; se ganarán y se perderán batallas, y, eso sí, lo realista sería reconocer que, en los últimos tiempos, la causa de la libertad las ha estado perdiendo muchas más veces que ganando."
Vargas Llosa's conclusion is that, although the battle continues, "democracy scores points in only one field, although an important one: …Islamist fundamentalism, at the moment the main enemy of civilisation, can only convince the ones already convinced because its ideas and paradigms are so primitive and hailing to the stone age, that it condemns itself to defeat, sooner or later, because of external factors or by internal decomposition."
I am afraid that even that ray of hope is no longer valid: IS is attracting hundreds of western born Muslims and even converts who know little or nothing about Islam, who flock to Syria to join its battles. Including women, who want to marry the fighters and thus contribute to the war against civilisation.