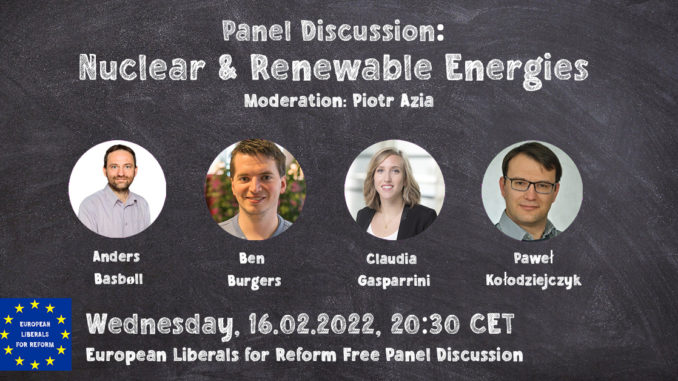 Experts agree that the route to a clean, sustainable environment leads through electric power. Though when it comes to deciding exactly how the green transition is going to happen, opinions diverge. The way in which we will obtain abundant, affordable electric energy to power the gigantic needs of the transition will make the difference between success and failure, which will translate in an unsustainable future for the planet and life on earth – at least human life.
When talking about renewable energies, photovoltaic, hydraulic, wind, geothermal, biomass, tidal come to mind. But some insist on including two energy sources which may not seem all that green: nuclear and natural gas.
Some EU countries are even pushing to have nuclear and natural gas recognised as green energies. This is raising hackles, as nuclear has considerable implications from the point of view of cost, security and disposal of radioactive waste, while gas is cleaner than coal, but it's still a fossil energy.
Another issue is the use of hydrogen, which is being promoted as the energy of the future, to replace fossil fuel in cars, planes, trains, for heating and even to provide energy for steel or ceramics making. The problem is that making hydrogen can be very polluting, if anything but renewable energies are used.
Other renewable energy sources: photovoltaic, wind, geothermal, biomass, tidal… what are their chances to contribute in a significant manner?
Can we even get rid completely of highly polluting fossil energies like coal, oil and gas? Not according to some experts (CFR Dec 2021 Green Upheaval the New Geopolitics of Energy)
Participants
Anders Basbøll (AIM Steering Committee President)
Ben Burgers (ELfR co-founder)
Claudia Gasparrini (Ph.D. in nuclear materials)
Paweł Kołodziejczyk modelling and simulation expert
Moderation
Piotr Azia (ELfR co-founder)
Panelist info
Anders Basbøll
Is a doctor of theoretical physics/cosmology. He is very interested in economics and climate change and drives an electric car. He was the leading author of the resolution on expanding the ETS (EU trading scheme) passed at the ALDE Congress in 2021. Anders Basbøll is chairperson of the ALDE Individual Members Steering Committee for 2022-2023.

Ben Burgers

Is a Software Engineer who has trained in computer science. Before his studies he chose a physics, chemistry and mathematics profile in high school. He has a passion for renewable energy and actively invests in it.
Claudia Gasparrini
Is a passionate researcher with a strong interest in nuclear science and engineering. She is eager to contribute
to the development of nuclear technology and debunk misconceptions
on this technology.
Paweł Kołodziejczyk
Is a modelling and simulation expert based in Rotterdam, the Netherlands. He holds a Bachelor's degree in Automation Control and Robotics from Warsaw University of Technology and Master's in Management of Technology, specialising in Modelling, Simulation and Gaming, from Delft University of Technology. His professional career revolves around advanced analytics and creating decision-support software to assist planners, analysts, managers and policy-makers.