Spanish writer Arturo Perrez-Reverte series of four articles on the West and Islam (in Spanish):
Los godos seguirán llegando en oleadas, anegando fronteras, caminos y ciudades. Están en su derecho, y tienen justo lo que Europa no tiene: juventud, vigor, decisión y hambre. Cuando esto ocurre hay pocas alternativas, también históricas: si son pocos, los recién llegados se integran en la cultura local y la enriquecen; si son muchos, la transforman o la destruyen. No en un día, por supuesto. Los imperios tardan siglos en desmoronarse.
Perze-Reverte claims that we are in front of the Third World War, except that we don't realise it and we are not ready to defend ourselves.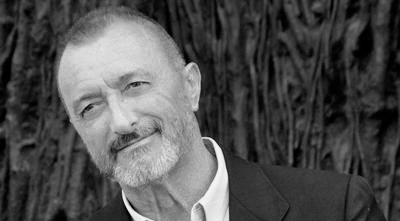 Después de cada atentado de terroristas islámicos en Europa, cuatro artículos ya clásicos de Arturo Pérez-Reverte sobre el asunto, publicados en los últimos diez años (el primero apareció en febrero de 2006, como lúcido pronóstico de lo que estaba por venir) suelen ser difundidos profusamente en las redes sociales, algunas veces con alteraciones ajenas al autor…. Leer más